Lowe's (LOW) has been making strategic investments to catch rivalHome Depot (HD); however, key metrics still lag behind. Despite a recent stock bump from an activist investor taking seats on the board, the stock still remains 10% undervalued compared to Home Depot.
When Lowe's last reported earnings, it reported both a top line revenue and bottom line earnings per share beat. In the third quarter, revenue was $16.77 billion, which was 6.5% better than the third quarter of 2016. Also, EPS was $1.05 for the quarter compared to only $0.43 in the third quarter of 2016. Both metrics, revenue growth and EPS, were slightly below rival Home Depot (HD), which reported an earnings growth of 8% year-over-year and EPS of $1.84. Despite trailing Home Depot, there is a lot to be optimistic for Lowe's in 2018.
Lowe's is benefitting from an improved U.S. economy that has the housing market at solid levels of activity and added discretionary spending stimulating house improvements. Additionally, the various natural disasters in late 2017 have the Southeastern and Southern markets performing necessary home repairs or rebuilds. All of these factors came together to allow Lowe's to increase same-store sales by 5.7%, which was well ahead of expectations set forth by analysts at 4.6%. While impressive, this metric was still well below Home Depot's same-store sales increase of 7.9% during the same period.
With tax reform being implemented for 2018, I expect Lowe's to continue to be able to increase revenue and same-store sales. A lower tax liability will give American's more money to spend on home improvements. Partially offsetting tax reform, the housing market will see some pressure as a result of rising interest rates; however, rates are slowly rising, which isn't likely to send the housing market into a tailspin. I expect the home improvement market to run a similar course to what new car sales are projecting in the U.S. New car sales are expected to come off a post-recession peak to a sustainable level about 20% to 25% below that peak.
When the initial discretionary income from the tax act and rising interest rates put pressure on home improvement spending, it will increase the competition between Lowe's and Home Depot. The two home improvement giants will be fighting over a smaller increasing customer population. Does Lowe's have a chance to keep up with Home Depot?
Lowe's plans on adding 15 to 20 stores per year across North America from 2017 through 2019. This growth is a contrast from Home Depot's business stage. At the end of the third quarter of 2016, Home Depot had 2,276 stores, which surpassed Lowe's store count of 2,119 stores. However, at the end of the third quarter of 2017, Home Depot's store count only slightly increased to 2,283 which represents a near 0% growth rate. On the other hand, Lowe's finished the third quarter of 2017 at 2,144, which represents a just over 1% growth rate. This commitment to growing Lowe's store layout signals that management feels there is room to make strategic growth whereas Home Depot does not see the same opportunity given the larger size.
In addition to growing its store presence, Lowe's must also grow its online presence. Lowe's has seen positive customer reaction from its omnichannel approach. This practice of giving customers a seamless shopping experience online or in-store led the company to a 33% online sales growth in the third quarter. This high growth was ahead of Home Depot who only reported online sales growth of 18.6% in the same period. This is another key area where Lowe's is seeing faster growth compared to Home Depot. Lowe's must continue to be successful with initiatives focused on its professional customers through dedicated sites including Lowe's Pro Services | Home Improvement for the Pro, an e-commerce platform specifically designed for their professional customers, and www.porch.com, a partner site that allows Lowe's personnel to locate nearby home improvement specialists who provide services outside of Lowe's capabilities.
While increasing store count and online presence has been the main focus for Lowe's, gross margin should be closely watched. Growth for the sake of growth isn't going to lead to a higher share price in this industry. In the third quarter of 2017, the company reported a low gross margin of 34.07%, which represented a slight decrease year-over-year. This margin was slightly lower than Home Depot's at 34.6%, or approximately 1.5% lower. This low gross margin was specifically called out in the earnings call by the CFO who blamed the sales mix, hurricane impact, and competitive actions. With the price of products being highly competitive, I expect Lowe's to really concentrate on improving their gross margin by concentrating on reducing costs going forward. This includes focusing on reducing purchasing costs, optimizing labor levels at individual stores, and spending smarter on marketing fees.
From a valuation perspective, Lowe's is currently trading at a 23.4 PE ratio which is largely in line with the S&P 500. This is slightly lower than Home Depot's 25.54 ratio. Both multiples as of 02/12/2018. Lowe's is still trading at a discount of nearly 10% and this is after the bump Lowe's received from D.E. Shaw, a multi-strategy hedge fund, and buyout shop, received 3 director positions on the board of directors. With their presence, they will attempt to make Lowe's emulate Home Depot. This will be done through a focus on improving operating margins and revenue per-store at Lowe's.
In conclusion, I have confidence in the home improvement market going forward along with the US economy. Investments in the e-commerce platform, new stores, and pressure from D.E. Shaw should help the company start to close the gaps on Home Depot in terms of revenue, comparable store sale growth, gross margin; and ultimately, stock valuation. Based on these reasons, I believe Lowe's is an attractive long-term investment for someone looking for a growing company.
Disclosure: I/we have no positions in any stocks mentioned, but may initiate a long position in LOW over the next 72 hours.
I wrote this article myself, and it expresses my own opinions. I am not receiving compensation for it (other than from Seeking Alpha). I have no business relationship with any company whose stock is mentioned in this article.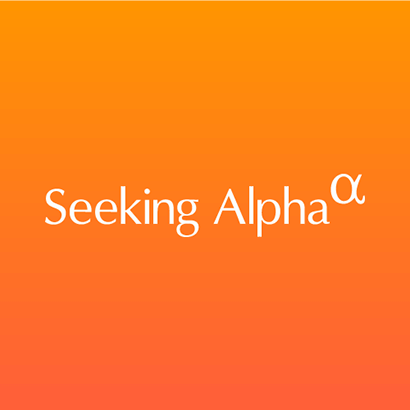 About this article:ExpandAuthor payment: Seeking Alpha pays for exclusive articles. Payment calculations are based on a combination of coverage area, popularity and quality.Tagged: Investing Ideas, Long Ideas, Services, Home Improvement StoresWant to share your opinion on this article? Add a comment.Disagree with this article? Submit your own.To report a factual error in this article, click here