Chipotle Mexican Grill (NYSE:CMG) continues to see real challenges as the market grows impatient with the pace of the recovery after the well-covered "food" incidents.
In October, I looked at the prospects for the business when shares fell to levels around $275 in reaction to the third-quarter earnings results. Chipotle revealed weaker growth, a reversal of margin improvement, and announced that it would cut back the pace of store expansion in 2018. The company and its executives made it clear that more time and effort were needed to boost the performance of the existing restaurants.
At the same time, I noted that the appeal has increased given the dismal performance of the stock. Shares traded around $275 at the time, and I was looking to add on further dips, which unfortunately did not arrive. In fact, shares rose to a high of $330 in January as the latest sell-off towards the $250 mark, which makes that I am becoming a cautious buyer at these levels.
2017 Trends
The 2017 trends are very hard to "read", as the comparable quarters of the year 2016 are not really comparable as a result of the timing of the food scandals, worries about new scandals, as well as reactions of consumers following massive promotional efforts made by the company.
In April of 2017, Chipotle reported a 28.1% increase in first-quarter sales to $1.07 billion, driven by a 17.8% increase in comparable sales. These results look amazing, but were driven by the easy comparables given that the first quarter of 2016 was particularly weak as a result of the E. coli outbreak by the end of 2015.
Growth was relatively solid in the second quarter as well. An 8.1% increase in comparable sales drove a 17.1% increase in sales to $1.17 billion. After restaurant contribution margins rose to 17.8% in the first quarter of 2017, they came in as high as 18.8% in the second quarter.
The third quarter marked a "reversal" of the improving trends. While revenues were still up 8% to $1.13 billion, comparable restaurant sales were up just a percent. While restaurant margins improved 2 percentage points compared to the year before, margins fell back to 16.1%. Executives blamed a part of the slowdown on the impact of the hurricanes as well as worries about another food safety incident last summer.
The fourth-quarter results did indicate that weaker growth trends continue, as no hurricanes can be attributed for this slowdown. Sales growth in the quarter slowed down to 7.3%, as organic growth slowed down to 0.9%. Restaurant margins improved 140 basis points from the final quarter of 2016, but margins were not very impressive at 14.5% despite price hikes.
Chipotle reported full-year sales of $4.5 billion and operating earnings of $270 million, with operating margins being equal to 6.0% of sales. The company earned little over $6 per share in 2017, which translated into elevated earnings multiples with shares trading at $250 per share. As Chipotle has been buying back quite a few shares in recent years and earnings have been depressed, its cash balance has shrunk to $185 million. This is offset by zero traditional debt, yet the deferred rent liability has risen to $316 million.
Near-Term Outlook
Shares of Chipotle sold off from levels above $300 to $250 in reaction to the latest earnings report and based on the outlook for 2018. Fourth-quarter results were not very strong, as comparable growth continues to slow down, while the 2018 outlook is not very inspiring either.
In its 25th year of operation, the company sees comparable sales growth in the low single digits, and this growth will be complemented by 130-150 store openings - a slowdown from the 183 new restaurants opened last year. With little over 2,400 restaurants in operation, unit growth is still seen at roughly 6% in 2018.
No margin guidance has been given other than that tax rates are expected to fall from 36% in 2017 towards 30%, in part because a lower statutory tax rate is offset by tax consequences of stock-based compensation.
If we assume 2-3% organic growth and the communicated unit growth, sales are seen up 8-9% this year, with revenues having the potential to reach $4.9 billion. If we assume 1-2% margin leverage following positive comparable sales growth, operating margins might hit 7-8%, for operating earnings potential of around $370 million this year.
With no interest expenses due and applying a 30% tax rate, that works out to after-tax earnings potential of $260 million, for earnings power of little over $9 per share. Amidst a relative clean balance sheet, shares would trade at 27-28 times forward earnings - still no cheap multiple by any means.
Long-Term Potential
Obviously, the stakes are high for Chipotle. The stock (and company) was an absolute darling in recent years. Ironically enough, it is the fact that Chipotle aims to provide freshly cooked and healthy food in the restaurants that makes food safety a more challenging task.
The other challenge is that new scandals and concerns have weighed on the shares and consumer sentiment, which made that a quick comeback has not materialised and cannot be expected. The decision to slow the pace of unit growth is probably to be expected and applauded, as the current restaurant base needs a lot of focus. While slower growth will provide a boost to cash flows, it weighs on the overall growth pace of the business as well, although margins are more important than growth at this point in time.
The long-term potential of the franchise (including overseas expansion) and historical margin profile are likely key reasons why investors have been buying the dip. In the record year of 2015, in which sales hit $4.5 billion, the company's operating margins peaked at 17%. These margins collapsed to 1% in 2016 and recovered to 6% last year. While 2018 will probably show some improvement, this has not been quantified by management. While near-term margin expansion is welcomed, the real question is which margins can be attained again, and on which time frame.
The run rate of sales will probably approach $5.0 billion by the end of this year. A 10% margin profile would result in after-tax earnings of $350 million amidst a lack of interest charges and a 30% tax rate, for earnings of little over $12 per share. If margins hit 15%, an +$18 per share number could be within reach, as a return to peak margins of 17% could even yield earnings power of $20 per share!
I realise that 15-17% margins look very ambitious, given the lower average sales per restaurant, cannibalisation, and structural higher costs related to food safety measures. Even if I work with reasonable margins of 10% in 2019, I still end up with +$12 earnings per share power, for a 20 times earnings multiple. That is not a high multiple given the potential of the brand overseas and the unleveraged balance sheet.
Allocating A Small Stake
I believe that Chipotle's best days still have to arrive. If the company can hire a great CEO which really accelerates the recovery, and both margins and sales growth recover, real enthusiasm on the story might quickly come back. I do furthermore note that the shares have always traded at elevated multiples.
The continued recovery - even if it goes slowly - strong franchise, strong balance sheet, large overseas growth opportunities and margin potential make that I am buying a small position at these levels based on the potential of the company.
Risks include the elevated valuation based on the current performance, even as the valuation seems fair or attractive based on the potential earnings. Risks preventing a recovery from happening include a bad hire as new CEO, the weakening of general economic conditions, fierce competition (revival of McDonald's (NYSE:MCD)) and the outbreak of another food safety issue.
Interesting enough, I have held a short position in the past, but I now feel that shares are rapidly approaching fair value to levels at which they look interesting already. At $250, I am initiating a quarter of my desired long position, looking to average down or trade up based on the performance in the coming quarters and general developments. Uncertainty about the quality of organic growth (price hikes instead of volume/traffic) make that I remain cautious to initiate a full position at these levels yet.
Given the unleveraged balance sheet and improvement potential, I will not rule out a potential private equity play or other strategic investor either, as these levels should certainly look interesting to true long-term investors.
Please subscribe to Value In Corporate Events - Marketplace Checkout to obtain premium research on all the latest IPOs, M&A activity and other corporate events. Reviews of situations will be made upon request!
Disclosure: I am/we are long CMG.
I wrote this article myself, and it expresses my own opinions. I am not receiving compensation for it (other than from Seeking Alpha). I have no business relationship with any company whose stock is mentioned in this article.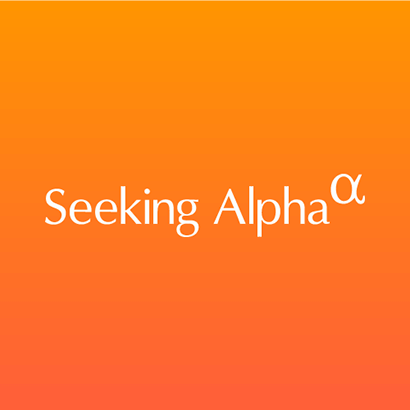 About this article:ExpandAuthor payment: Seeking Alpha pays for exclusive articles. Payment calculations are based on a combination of coverage area, popularity and quality.Tagged: Investing Ideas, Long Ideas, Services, RestaurantsWant to share your opinion on this article? Add a comment.Disagree with this article? Submit your own.To report a factual error in this article, click here